Kayaking is a rewarding, beginner-friendly, inexpensive way to get out on the water in Hawaiʻi. Boat trips can cost hundreds of dollars for families. Stand-up paddleboarding comes with a learning curve. But kayaking is easy to learn and a family-friendly way to explore rocky coastlines, visit offshore islands, cruise down rivers, or simply enjoy the views looking back on land.
Below, we discuss everything you need to know about kayaking on Oʻahu.
Table of Contents
Best places to Kayak on Oʻahu
Technically, you can kayak anywhere you can access the ocean on Oʻahu. However, some places are better than others due to ease of access, rental shops, scenery, and conditions.
Kailua
Kayaking off the coast of Kailua Beach is a treat due to the soft-sand beach entrance, nearby rental shop, and presence of offshore islands. Adventurous/experienced kayakers can paddle out to either Popoiʻa Island (Flat Island) or Nā Mokulua (the Mokes). Others can paddle around the coast from Kailua Beach to Lanikai Beach for a beautiful beach-to-beach route. The views looking back on Oʻahu's Koʻolau Mountain range is spectacular even if you simply paddle around Kailua Bay.
Kailua Beach Adventures is the closest rental shop to Kailua Beach.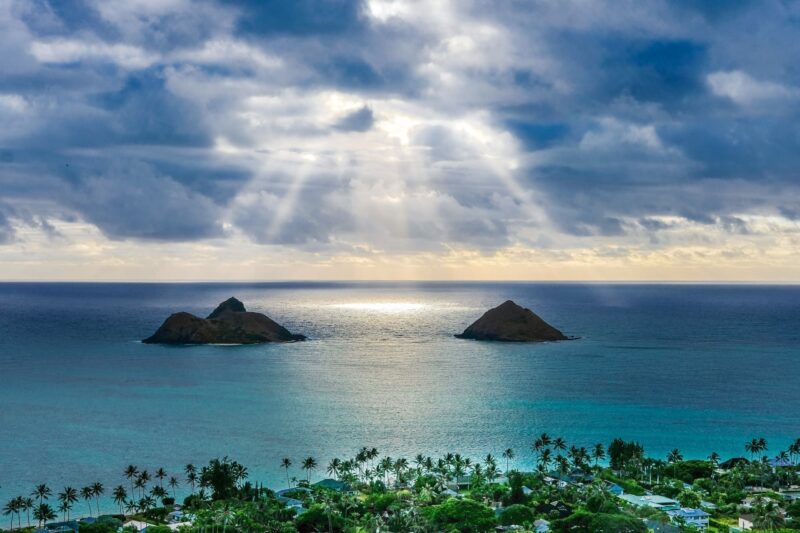 Waikīkī
Waikīkī is easily accessible for anyone staying in the area due to the quantity of affordable rental shops and quick beach access. Views of the city skyline as well as Diamond Head make the experience unique and picturesque, with lots of people watching, including other boaters, surfers, and swimmers. There are many kayak rental agencies in this area; check with your hotel for the closest one.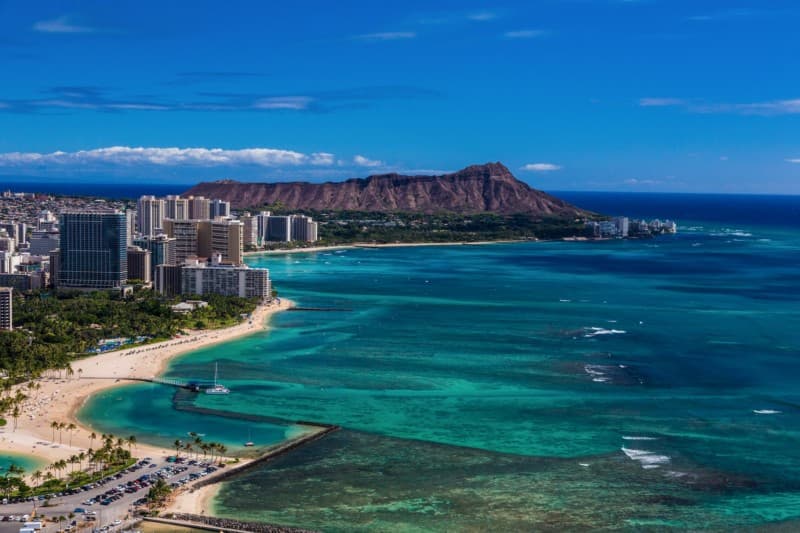 Hawaiʻi Kai
Kayaking through the marina in Hawaiʻi Kai is an underrated experience, a nice chance to see one of the few marina-based neighborhoods in Hawaiʻi. Views of Koko Head volcanic crater create the backdrop, while visions of local life, including water-side houses, offer interesting scenery. The water is relatively calm inside the marina, and you also have the chance to paddle out into the ocean. The only downfall is that rental agencies are uncommon in this area, so it's best to rent your kayak in Honolulu and bring it with you.
Good to know: Kayaking is prohibited within the high speed zones of the marina.
Haleʻiwa
Kayaking in Haleʻiwa is special due to the chance to paddle down the calm waters of the Anahulu River, an experience that is not all-too-common in Hawaiʻi (Hawaiʻi has very few navigable rivers).
This small North Shore town has many kayak tour operators and rentals, including Sea & Board Sports Hawaiʻi, Coastal Kayak Tours, Surf n Sea, and more.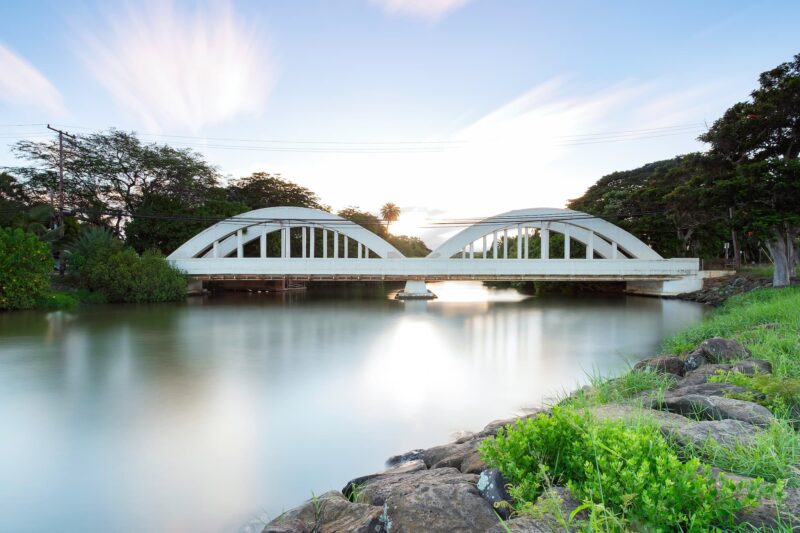 Kāneʻohe Bay
Kāneʻohe Bay, along with Waikīkī, is one of the largest kayaking areas on Oʻahu, with offshore islands (Chinaman's Hat) as well as shallow waters, sandbars, and coral reefs. There are many access points, including Kualoa Point, Waiāhole Beach Park, Kahaluʻu Beach, Heʻeia State Park, and Kāneʻohe Beach Park, among others.
A rental shop and tour operator can be found at Heʻeia State Park (single or tandem kayak rentals), or nearby at Ohana Kayak Rentals.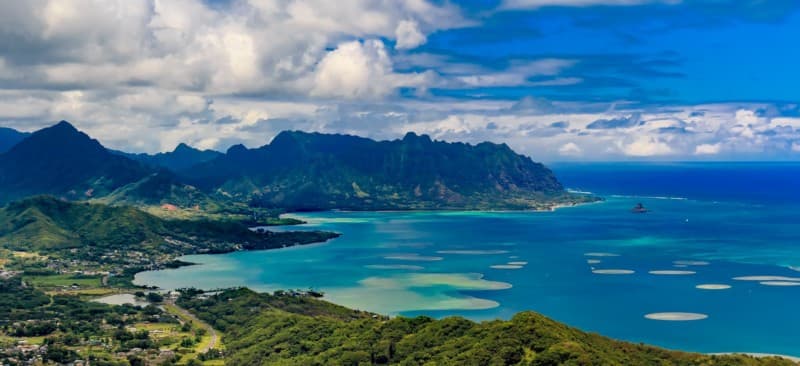 Recommended Kayak Tours on Oʻahu
If you're looking to join a kayak tour, there are a few we recommend specifically on Oʻahu:
Popoiʻa Island Bird Sanctuary or Twin Islands Guided Kayak Tour
Tours / operator: Kayak to Popoi`a Island bird sanctuary / Paddle to the iconic Mokulua Island bird sanctuaries (both by Kailua Beach Adventures).
Why Go: Kayaking from Kailua Beach to the offshore islands is a unique, memorable experience that allows you to land on an islet and look back on the island of Oʻahu. An island dream! Both of these tours are great options for kayaking in Kailua and are, in our opinion, the cream of the crop when it comes to a guided kayaking experience on Oʻahu.
After: Hit Buzz's Steakhouse for lunch and a drink, the only beachside restaurant in Kailua.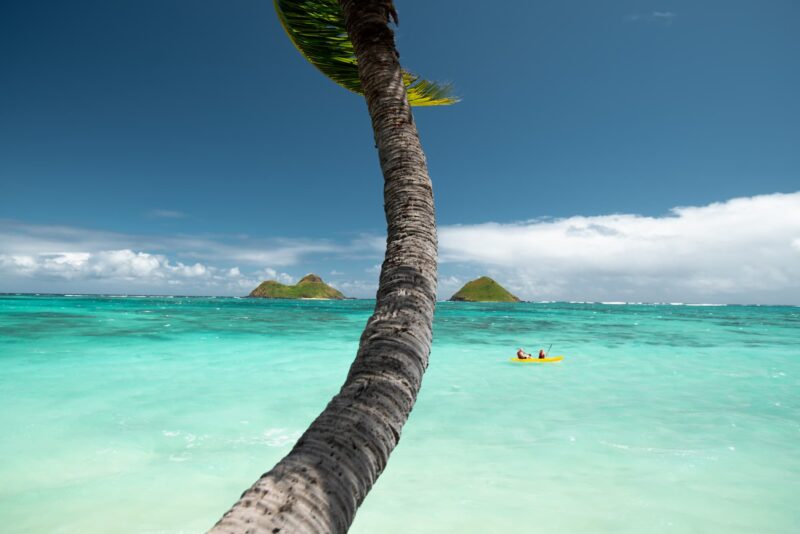 Anahulu River Kayak Tour (plus others)
Operator: Coastal Kayak Tours
Why Go: There are not many navigable rivers in Hawaiʻi, making the experience down the Anahulu River in Haleʻiwa a worthwhile mission. Calm waters and gentle cruising make it great for beginners and families as the guides relay the history of the area and point out local wildlife, including sea turtles. More experienced kayakers can look to other tours offered by Coastal Kayak Tours, including excursions to Chinaman's Hat in Kaneʻohe Bay, as well as whale watching kayak tours from November to March.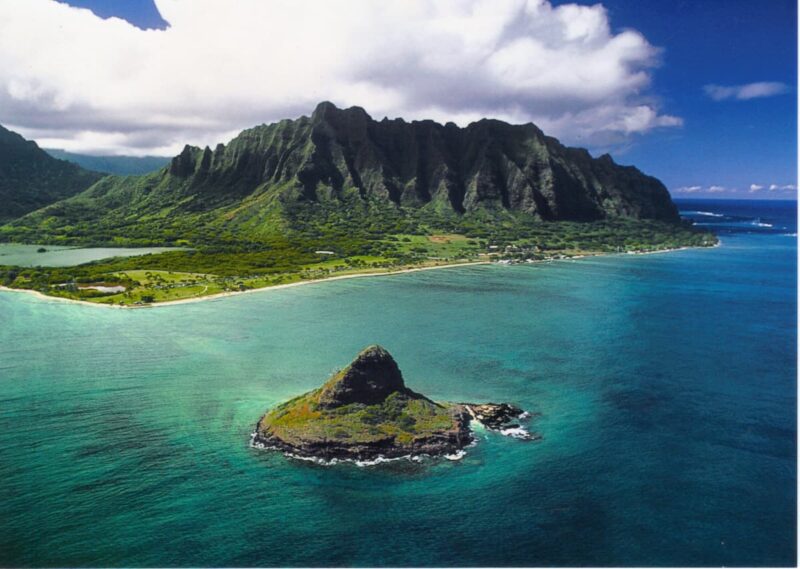 After: Explore the shops and restaurants of Haleʻiwa town.
Kayaking Anahulu River: A Popular Thing to Do on North Shore Oahu, Hawaii
Kawela Bay and Green Sea Turtle Spotting Kayak Tour
Operator: Shaka Kayaks
Why Go: Kawela Bay is home to dozens of Hawaiian green sea turtles, and this tour with Shaka Kayaks will allow you to find, track, and observe them in their wild habitat. If you don't spot a sea turtle, you can go again for free! This beginner-friendly paddle will introduce you to a lesser-known area of Oʻahu and teach you everything you ever wanted to know about sea turtles. Great for families and beginners.
After: Pop by one of the Shrimp trucks in Kahuku, such as Fumi's, for a North Shore tradition and treat.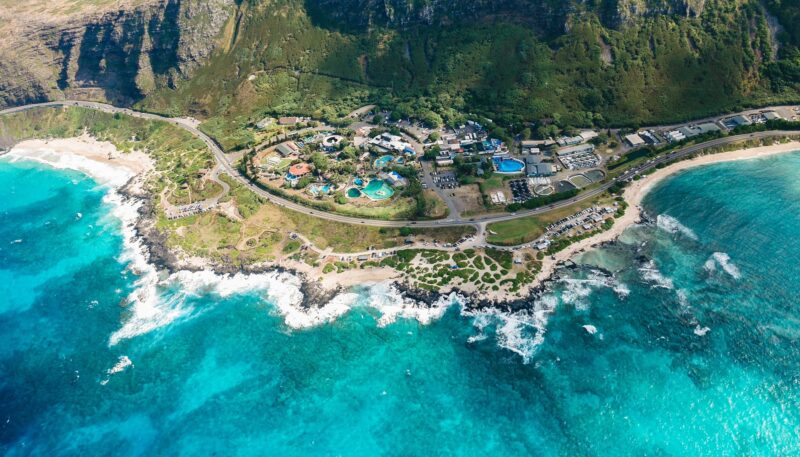 How does Renting a Kayak Work on Oʻahu?
Kayaks can be rented at a variety of places on Oʻahu, including Honolulu, Waikīkī, Kailua, and Haleʻiwa.
Rentals will be the cheapest in Waikīkī, where there are many surf shops and $60 or so can get you a 24-hour rental.
In places like Kailua and Haleʻiwa, prices will be more expensive and shorter term, such as an hour, half-day, and full day rentals. Double kayaks might cost you $60-$100 for a day-long rental in these areas.
Kayaking Tips
Here's what to know before you go kayaking on Oʻahu:
Always check the conditions. Not only for safety purposes, but for reasons of enjoyment. Kayaking in choppy, windy, or high surf conditions may be uncomfortable.
Consider the value and safety net provided by an organized kayak tour. Kayaking on your own can be enjoyable, especially in areas like Waikīkī, where the water is generally calm, the views are abundant, and there is no offshore destination. Kayaking in a place like Kailua, however, can be elevated with a guide, who can help you navigate to offshore islands safely and share the history of the area.
If new to the sport, double up. Kayaks come in single and double (tandem) capacities. If you're not an experienced kayaker, we recommend going with a buddy in a double kayak (or with a guide on an organized tour). If you get tired, your boat-mate can give you the chance to rest.
Paddle into the wind first. Go against the wind when you are fresh, then have the wind at your back when you return.
Bring water and sun protection. Kayaking can be tiring, and there's no shade. Wear a hat, sunshirt, and sunscreen, and bring plenty of water.
Bring a snorkel mask. In some areas, like Kāneʻohe Bay, it's possible to kayak over top of a reef. If you feel comfortable, you can jump in and check it out with a snorkel mask – just hang onto the boat, either by its side or a short rope, as you hover/float over the reef. Ask about this at the rental shop. Or…
Consider a glass-bottom kayak. Want to combine kayaking and snorkeling? Some rental agencies in Haleʻiwa and Waikīkī offer glass-bottom kayaks, perfect for kids and families.