Despite its modest size, O'ahu has the widest range of activities and the largest amount of famous sights of all islands in the Hawaiian island chain. With so many options choosing what to do during your stay can quickly become overwhelming, so we have grouped all activities and things to do in just a few categories to make choosing what you'd like to do more manageable.
Table of Contents
You can also have a look at the list of our favorite small outings on Oʻahu for 14 bite-sized (about 2 hours each) activities that can easily be added to any itinerary, and/or at our list of cheap & free things to do on Oʻahu.
Land activities
Beaches are without doubt the activity that our visitors (and locals!) most indulge in, but they are by far not the only one! Despite it's relatively large population the nature on O'ahu is spectacular and one of the best ways to explore it is by going on one of our many favorite hikes, for example to one of our many waterfalls.
If you'd like to increase the speed and up the energy of your adventure you should think of joining a horseback,  ATV, or Ziplining tour. Our list of best things you can do on the island is longer, and also includes i.e. volunteering opportunities and ways to get closer to our history through visiting one of our state parks or Luau shows.
Read more about these activities (and more!) on our list of popular land activities on Oʻahu.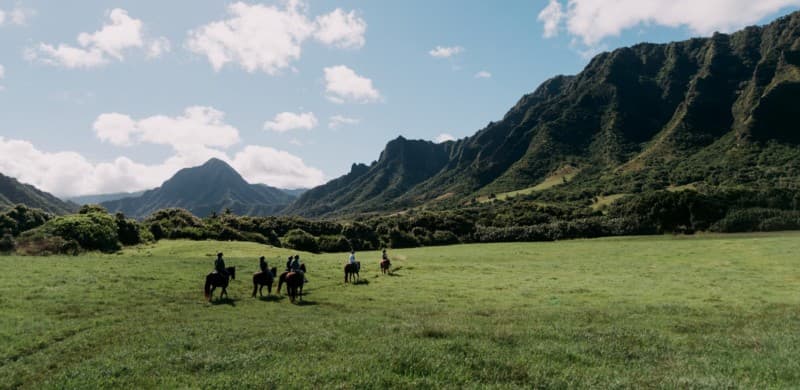 Water activities
Snorkeling is probably the most popular water activity among locals and visitors, but it by far not the only way to explore and enjoy our gorgeous tropical waters, famous surf breaks, and stunning views.
One of the best ways to explore the ocean is from the deck of a boat. There are many different possibilities to do so here on O'ahu  – from a sunset dinner cruise to a snorkeling or scuba diving tour to chartering your own sailboat. You can find out more about these and other options in our dedicated guide to boat tours. And did you know that during winter-time you can go for a whale watching cruise to see the immense humpback whales as they are visiting Hawai'i for their winter break? Good stuff!
Dive deeper with our guide about the most popular water activities on O'ahu.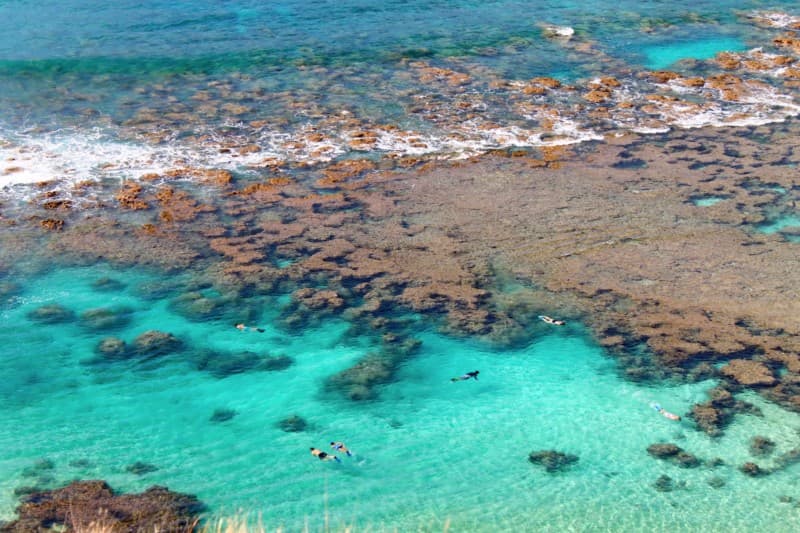 Air Tours & Activities
The same magical scenery that makes O'ahu so inviting from the ground – long sandy beaches, jagged mountain ranges, volcanic craters, gushing waterfalls, endless ocean – is the same stuff that makes an aerial tour of the island so special. From high above, you are treated to a new perspective of the island. Not only can you see farther, but you can access otherwise hard-to-reach places, like inland waterfalls.
O'ahu is particularly good for air tours because of its wide range of terrain and things to see. You have the metropolitan skylines of Waikīkī and Honolulu, two volcanic mountain ranges (Koʻolau and Waianae), agricultural fields (central O'ahu), remote waterfalls (Sacred Valley), and historical areas, like Pearl Harbor. All of these add up to a tour full of variety and context.
Options to take to the sky include:
Helicopter tours
Small airplane tours
Glider tours
Skydiving
Paragliding
You can read more about all these options, as well as some of our recommendations of tour companies, in our guide to Air Activities on O'ahu.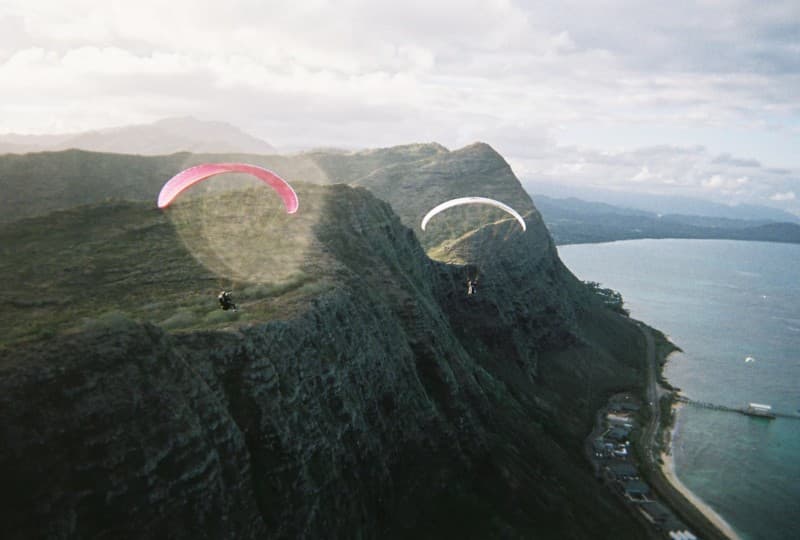 Exploring Hawaiian History and Culture
The organizing principle of the Hawaiian culture, the thing that makes Hawai'i unlike any other place in the world, is the relationship between its people and the land(s) from which they came. Hawai'i has a deep, fascinating history and a culture rich in Polynesian wisdom and teachings that goes back almost a 1000 years, when Polynesian people first settled on the islands.
Then, there is also the more recent history that started with the arrival of westerners in 1778. Did you know for example that Honolulu is home to the only official royal palace in the United States, and that electric lighting came to Hawai'i 4 years before it was installed into the White House?
Explore our rich history at archaeologically significant sites like religious temples (known as a heiau), museums that showcase life and death in old Hawai'i, or partake in cultural experiences that showcase traditional dances, native skills, and sustainable living. Visiting any of these sites will help you gain a deeper understanding of Hawai'i.
You can find a maps + list of our favorite museums, cultural experiences, historical and archaeological sites, on our summary of Historical and Cultural sites on O'ahu.
Oʻahu Travel Tips: Culture
Oʻahu for foodies: Culinary Highlights and Activities
Like its population, O'ahu is a culinary melting pot, offering a wide variety of cuisines and local products. Traditional Hawaiian dishes, fresh fruits and vegetables, sashimi-grade fish, and locally-raised livestock are just a small part of what makes O'ahu a paradise for food lovers.
In our guide to culinary activities on O'ahu we share our preferred farmers markets and food-related activities such as food tours, farm tours, and cooking classes. We also highlight our favorite local foods any visiting foodie really should try and let you know which restaurant or food truck is the place to be.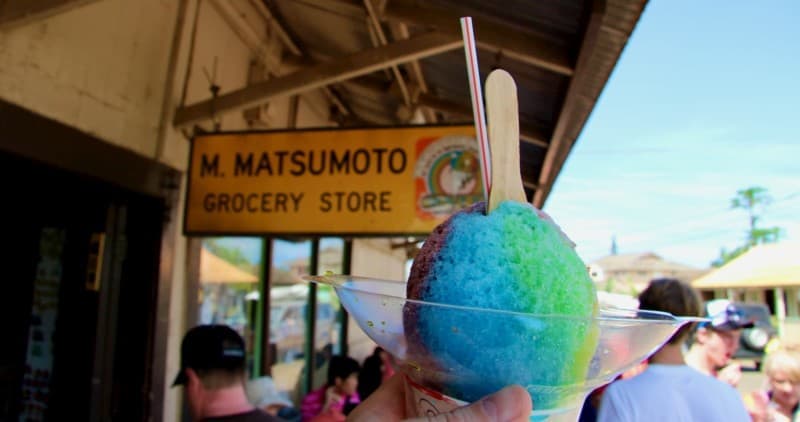 Popular Sights and Destinations
O'ahu is a small island filled to the gills with interesting sights and destinations, and you could spend months trying to see them all. That, however, is not what we recommend! We have made the following list to help you get the lay of the land, and break down the top attractions in the following categories to give you a sense of what you can expect:
Most visited (x4)
Kid-friendly (x3)
Outdoors (x5)
History, Art & Culture (x5)
Scenic Spots (x4)
Hidden Gems (x4)
Read more about our favorite places to see in our list of 25 most popular sights and destinations on O'ahu.