When it comes to conversations about Hawai'i, O'ahu tends to divide the room in half. Though it still harbors pockets of "old Hawai'i" if you know where to look, it is by far the most developed island in the chain, with an international city on its shoreline and a population approaching a million people. Some shy away from it for its traffic and hustle; others appreciate its combination of urban and outdoor lifestyles.
Either way, there's one thing everyone can agree on: O'ahu is the most diverse of the islands, with a wide-range of people, landscapes, and lifestyles. From the city streets of Honolulu to the surf-inspired shores of Haleiwa, from the islands off Kailua to the farm fields of Wahiawa, it's possible to experience a little bit of everything Hawai'i has to offer on O'ahu.
Table of Contents
Good to know: we recommend that you spend at least 4 days in O'ahu, but more days are always better.
Destinations on O'ahu
The island of O'ahu is the third-largest of the Hawaiian Islands (after the Big Island and Maui) but home to about two-thirds of the population of the state. Its 227 miles (365 km) of coastline are famous for beautiful white sand beaches and world-class surfing but there is way more to experience here.
Every district has its unique vibe and warrants some of your time. To help you get an overview of O'ahu we give a short introduction on each of the 5 districts of O'ahu below:
1: Honolulu, Waikīkī, and the South Shore
If you are looking for O'ahu's metropolitan vibe, head to Honolulu on the south shore. Its neighborhoods of interest include Kakaako, Chinatown, and Waikīkī, the latter being the most famous and the hub of tourism in Hawai'i, renowned for its beginner-friendly surf culture and city-sand combination. For better or worse, you can learn to longboard and buy a Rolex within a block of each other in Waikīkī.
Farther down the coast, where the south shore meets the east coast, is the town of Hawai'i Kai, centered around a residential and commercial marina. The landscape surrounding it combines volcanic craters (Koko Head), natural wonders (Halona Blowhole), surf spots (Sandy's Beach), and one of the most scenic stretches of coastline on the entire island adjacent to Hanauma Bay.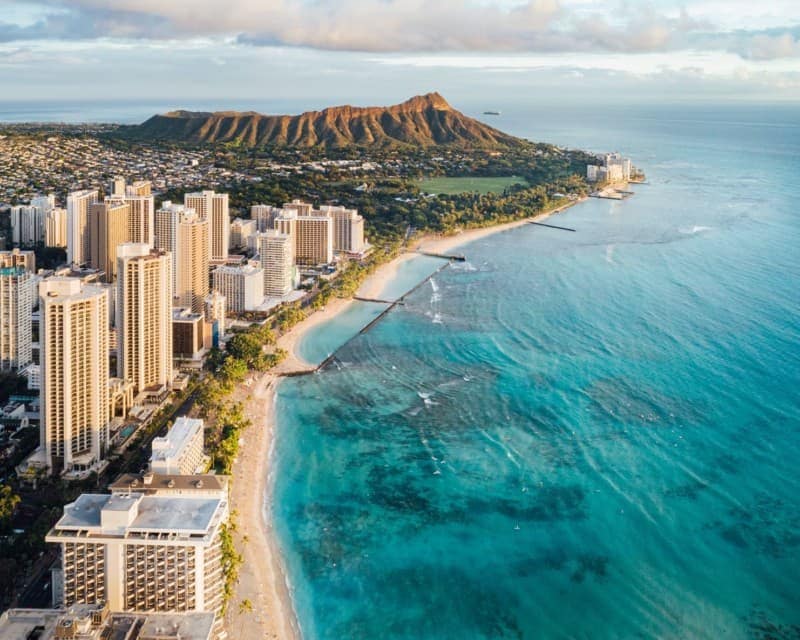 Have a look at our collection of favorite things to do in Honolulu (which also includes a sample 1-day itinerary and a LOT of our favorite restaurants and bars) if you are considering spending some time on the south shore.
2: Haleiwa and the North Shore
If you ever wonder why surfing is so synonymous with Hawai'i, look no further than the North Shore of O'ahu, where huge swells deliver world-renowned waves every winter. In summer, those breaks mellow out, offering many opportunities for water sports – scuba diving, snorkeling, free diving, kayaking, and stand-up paddle boarding.
Haleiwa is the "main hub," but don't expect many places to stay open late. The North Shore is home to two of the island's institutions, Ted's Bakery and Giovanni's shrimp truck.
See our collection of favorite things to do on the North Shore (which also includes a sample 1-day itinerary and our favorite beaches and shrimp trucks) if you are considering spending some time on the North Shore.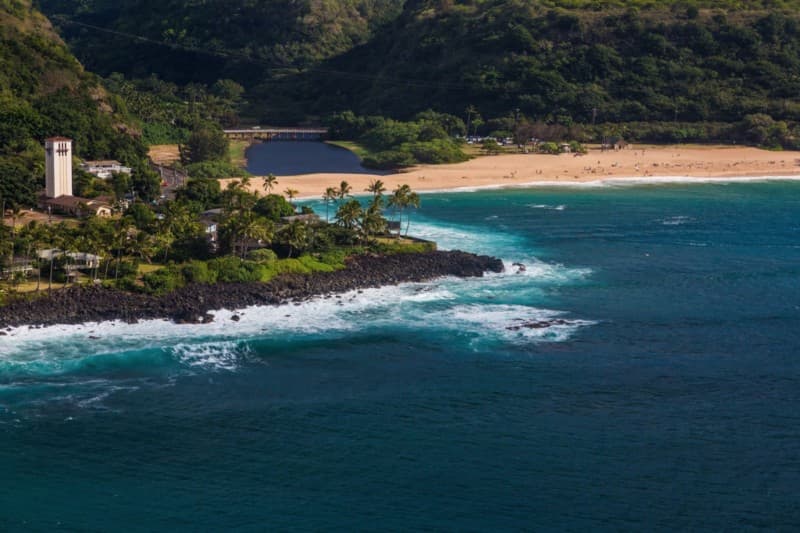 3: Kailua and the East (Windward) Side
If you're looking for a tropical Hawai'i that's more low-key than Honolulu but not quite as sleepy as the North Shore, head to the east side, or windward side, of the island. Here you will find lush jungles and an excellent string of beaches (Kailua Beach, Lanikai) surrounding the town of Kailua.
The lifestyle here feels more like a beach town than a city, but it also has enough of a pulse to entertain you in the evening, from breweries (Lanikai Brewing) and beer bars (Grace in Growlers) to speakeasies (Gaslamp) and beachside restaurants (Buzz's).
Have a look at our collection of favorite things to do in Kailua (which also includes a sample 1-day itinerary and our favorite restaurants and bars) if you are considering spending some time in Kailua!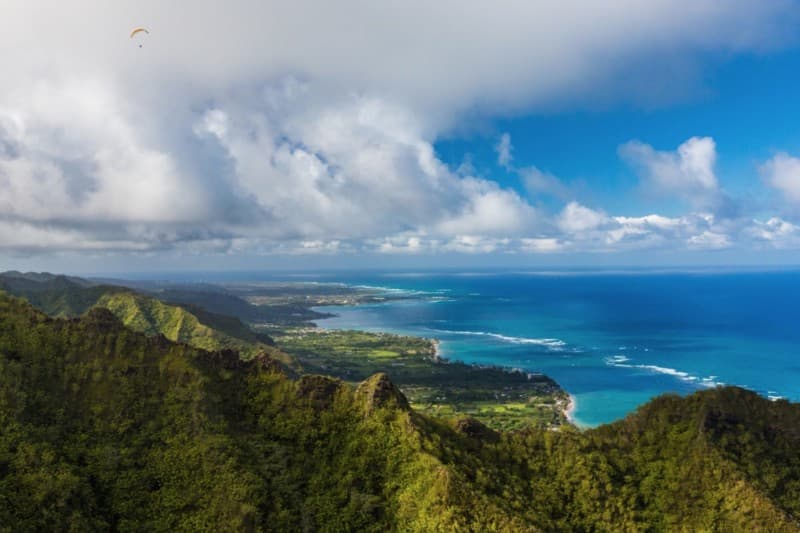 4: Waianae and the West (Leeward) Side
The west side is by far the least visited of areas on O'ahu, but at some point that's going to change. Several gems of the western O'ahu coast are:
Small, Hawaiian farming and fishing communities, below the dry peaks of the Waianae range (Waianae);
A world-class surf break (Makaha);
Beautiful sandy beaches (Nanakuli/Yokohama);
The far north of the west side provides access to Ka'ena Point, a seabird sanctuary and nature preserve.
See our collection of favorite things to do on the leeward coast (which also includes a sample 1-day itinerary and our favorite restaurants and beaches) if you are considering spending some time on the western shore.
5: Central O'ahu
A drive through Central O'ahu and its farm fields show that the island, while developed in places, still remembers what it was once like in decades and centuries past.
Today, its fields grow pineapple and coffee, and it produces a number of local products. You can learn more about the island's pineapple history at the Dole Pineapple Plantation, taste local coffee at Green World Coffee Farm, or sample the modern-day use of sugar cane at Manulele Distilleries.
Top 5 of most iconic activities on O'ahu
There are hundreds of touristy activities that can be enjoyed on O'ahu and many of those can be found on our website. This being an overview article however we limit ourselves to a top 5 of things to do on O'ahu:
For more guidance on where to go we recommend you read our list of 25 most popular sights and destinations on O'ahu.
1: Hanauma Bay
This state-run nature preserve is excellent for families with small kids who want to snorkel in a safe, beautiful environment. Calm, shallow, and regulated by the State, Hanauma Bay is home to some of the island's best coral and sea life, with usually-calm conditions and lifeguards to boot.
Tip: get here early to avoid the inevitable crowds and bring reef-safe sunscreen.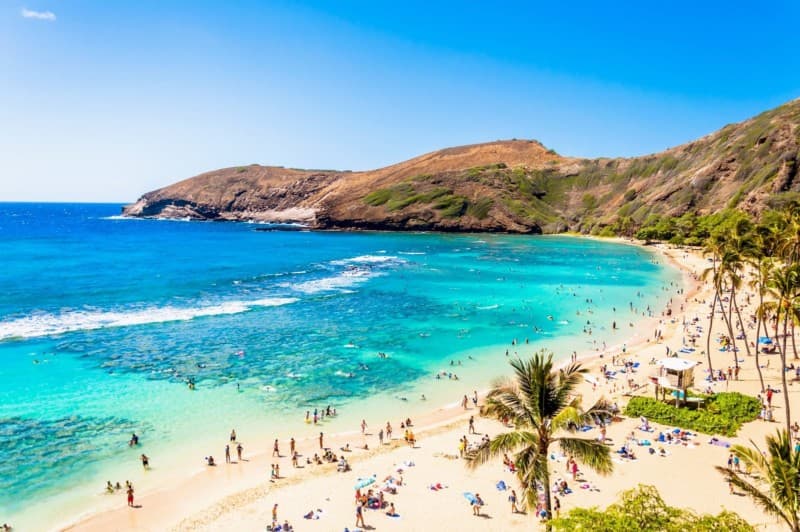 2: Diamond Head
Diamond Head is the iconic volcanic crater that hangs over the skyline of Waikīkī. A paved hiking trail allows visitors to walk to the top for panoramic views of Honolulu, and its history reveals the volcanic activity that formed the Hawaiian Islands.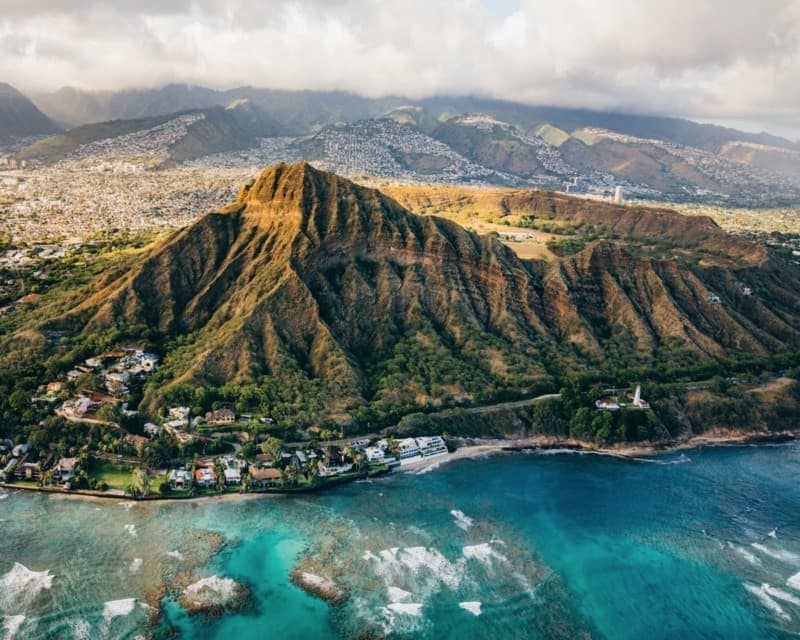 3: Pearl Harbor
Hawai'i was not even a state when Pearl Harbor was attacked in 1941 (and wouldn't become one until 1959!). A visit to Pearl Harbor, the Arizona Memorial, the U.S.S. Bowfin, and the U.S.S. Missouri, help retrace the wartime history of Hawai'i.
Tickets for the Pearl Harbor memorial itself are free but required, and include a video and a boat ride. The video does a great job of recapping World War II and what was happening in Hawai'i during this historic era. From the visitor center, you can see the other three main attractions from a distance: the Arizona Memorial, the Missouri battleship, and the Bowfin submarine.
Tickets for all three sites can be purchased at the Pearl Harbor Visitor Center. The Battleship Missouri Memorial and the Pearl Harbor Aviation Museum are located on nearby Ford Island. There is a bus that regularly transports visitors to Ford Island, and the cost of the bus ride is included when you purchase tickets for these sites. The USS Bowfin Submarine Museum and Park is located at the Pearl Harbor Visitor Center.
Seeing everything on-site will easily take a day so be selective in what you visit if you don't have too much time to spend here. If you want to see everything we recommend you get the "passport package". You can also opt for more organized (but pricey) tours including pickup and professional narration, see e.g. this website.
Want to know more? See our complete visitor guide for Pearl Harbor to learn all you need to know to plan a visit + how to get the most out of your trip.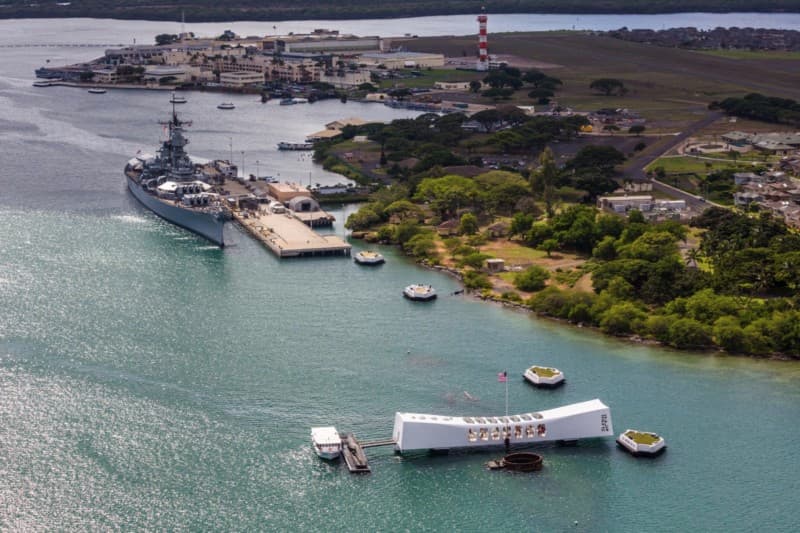 4: Iolani Palace and the Bishop Museum
The place to get an overview and a solid foundation of Hawai'i is at the Bishop Museum, which specializes in Hawaiian history and Pacific wayfaring.
Before it came a U.S. territory, Hawai'i was a sovereign nation with a royal family, and today, the Iolani Palace is the only royal palace in the United States. Take a tour to learn more about life in Hawai'i in the days of the monarchy.
O'ahu is loaded with other cultural sites, from restored fishponds (Heʻeia) to preserved temples, or heiaus (Kukaniloko Birth Site).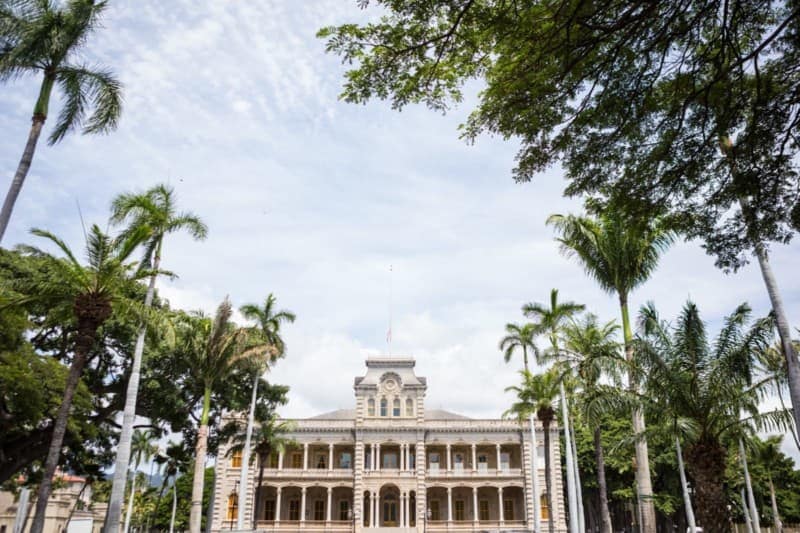 5: Polynesian Cultural Center
While adults and single travelers should head to the Iolani Palace and Bishop Museum for their history lesson, families should consider the Polynesian Cultural Center (PCC), where a theme-park-esque atmosphere helps children digest Polynesian culture. Broken up into villages that represent different island nations (Hawai'i, Samoa, Fiji, etc), the PCC has colorful exhibits, live games, dances, boat rides, performances, and movies that foster an interactive experience.