If you're headed to Oʻahu for the first time, this list of the most popular sights and destinations will help you get the lay of the land. Below, we break down these top attractions to give you a sense of what you can expect.
Table of Contents
Why highlight the places that are already well-known and established?
Well, remember, places are popular for a reason. If a lot of people are drawn to a particular place, it's worth asking why. While crowds are certainly not ideal, they're worth navigating in many circumstances, and in most cases, a savvy traveler can get around the hustle and bustle by visiting at off-peak hours. Where appropriate, we include this advice and information.
Most visited
Not all of the most-visited places on Oʻahu live up to the hype… but many do, and in those cases, a few crowds are a small price to pay for a new perspective or vantage point. For us, the places below fall into that category.
Diamond Head
Even if you have never been to Oʻahu, it's likely you can close your eyes and picture Diamond Head. It has been the figurehead for Hawaiʻi's marketing material for nearly a hundred years and is by far the most popular and most visited volcanic crater in all the islands. Any day of the week, you're likely to find a long line of people climbing the paved path to the top of it.
And you should be one of them. Yes, the crowds can bottleneck the hike, and you'll probably have to wait your turn at the top to take in the view. But, the perspective you're offered from the top is really valuable. You'll not only get a bird's eye view of Waikīkī, but also a look at the volcanic crater itself.
Good to know: we have written a complete guide about how to visit Diamond Head.
Don't worry – the hike is less than a mile each way, so you won't have to suffer long. Go first thing in the morning (sunrise) or late in the afternoon to avoid the large mid-morning crowds.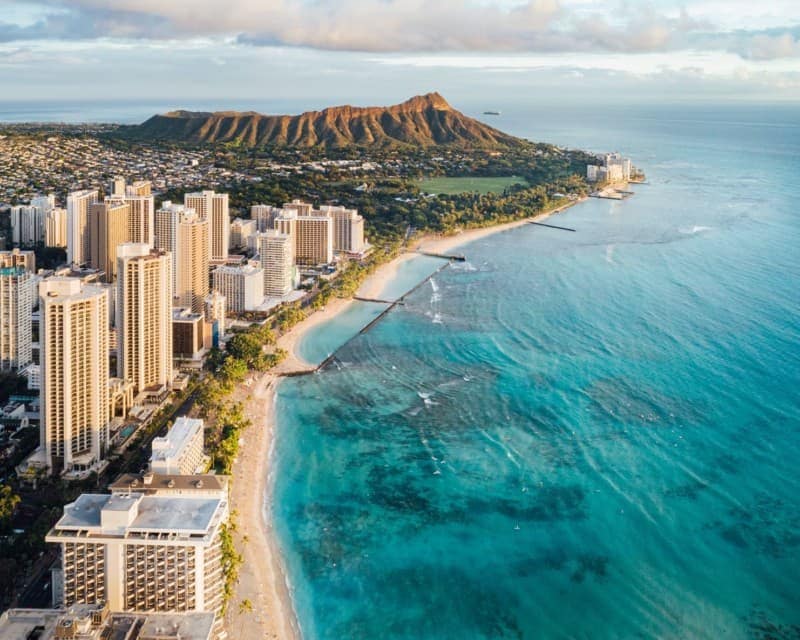 Pearl Harbor
Despite the large number of people who visit Pearl Harbor every day, the site does a good job managing its flow. Because the main attractions – the Arizona Memorial and U.S.S. Missouri – are ticketed by time, there's never an overwhelming amount of people rubbing shoulder to shoulder.
In this way, don't let its popularity scare you away. The Arizona Memorial film and boat ride do Pearl Harbor's history great justice, and learning more about it will impact you deeply, crowds or no crowds.
Read more in our complete guide to visiting Pearl Harbor.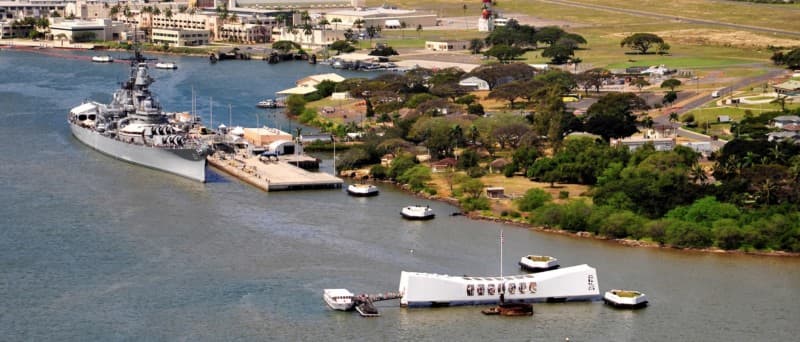 Hanauma Bay
Hanauma Bay is a protected, State-regulated snorkeling bay, and there are many hoops to jump through. First off, you have to get there early to have a chance at a parking spot. Then you have to pay an entry-fee and watch a safety video before you are allowed access to the beach.
If you're an experienced and adventurous snorkeler, you might not find Hanauma Bay to be worth the hassle, as there are other snorkeling spots on Oʻahu calling your name. But, if you're a family with small children, or new to snorkeling, then there's a LOT to like about Hanauma Bay – the reefs are shallow and beginner friendly, the beach is beautiful white sand, and lifeguards are on duty at all times.
Our advice is to go as early as you possibly can to opening time. It's early, but you'll be rewarded with nearly the entire beach to yourself for an hour or two. Read more visitor tips in our guide to Hanauma Bay.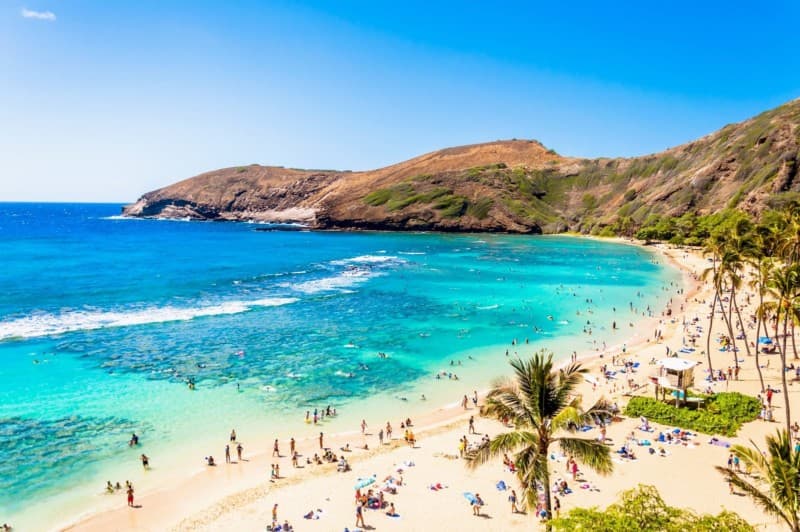 Nuʻuanu Pali Lookout
This pull-off and scenic viewing area of the windward cliffs showcases the beauty of the Koʻolau mountains and provides a bird's eye view of the lush, tropical nature of Oʻahu's east side. Located near the top of the Pali Highway that connects Honolulu with Kailua, there will most likely be lots of people at the Pali Lookout. However, the views and perspective it provides is truly worth the hassle, and most people come and go within a matter of minutes, so we think it's worth a detour on your first journey over to the windward coast of Oʻahu.
Before you go, read up on the history that took place there, including an epic, horrific battle between the armies of Oʻahu and the Big Island.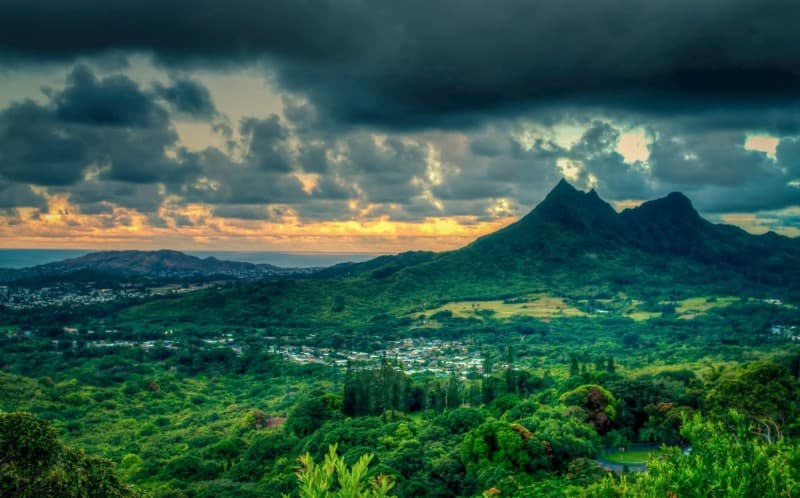 Kid-friendly
Beyond the beaches, Oʻahu is loaded with family-friendly adventures. Here are a few of the most popular.
Honolulu Zoo
Walkable from much of Waikīkī, the Honolulu Zoo is adjacent to Queen Kapiʻolani Park. It's almost entirely outdoor and features animals from all over the world, including an impressive collection of African icons – elephants, giraffes, lions, rhinos, and monkeys. There aren't many places where you can "pop over" to the aquarium following a morning on the beach, so feel free to take advantage.
Waikīkī Aquarium
Also adjacent to Queen Kapiʻolani Park is the Waikīkī Aquarium, which we prefer to the Honolulu Zoo because it focuses on marine life, which more closely relates to Hawaiʻi's natural ecosystems (elephants are great, but not exactly endemic to Hawaiʻi). Adults will benefit from learning more about the Pacific reefs, and kids will enjoy the colorful fish and monk seal exhibits. Additionally, the aquarium has an outdoor garden and offers a Hawaiian plant guided tour every first Thursday of the month.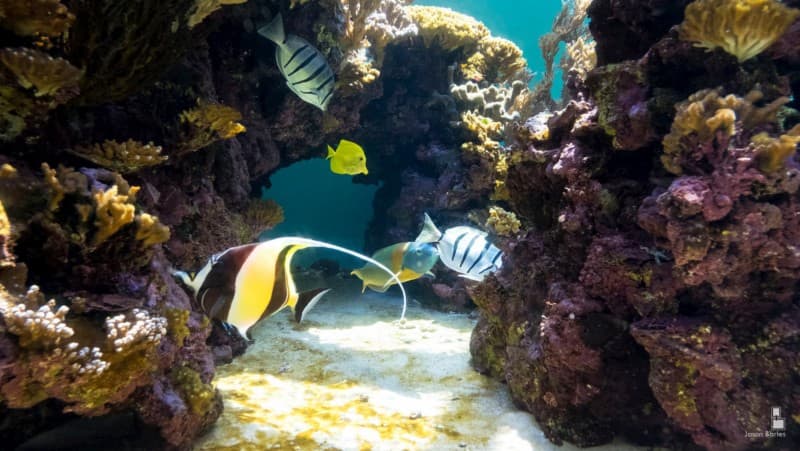 Polynesian Cultural Center
The Polynesian Cultural Center is one of the most visited places on Oʻahu. It's laid out similar to Epcot, breaking down the different Polynesian nations – Hawaiʻi, Samoa, Fiji, etc. – into small villages and showcasing their individual and collective cultures through various programming, including cultural performances, music and dances, culinary demonstrations, and more.
Filled with live shows, interactive games, hands-on educational experiences, and evening luaus, families will find plenty to keep them busy. While the center sells multi-day passes, we find this a bit much – a half-day or full-day visit should be enough for most people.
Voyage Deeper: Feel the spirit of Hawaii & Polynesia
Outdoors
Oʻahu has endless outdoor opportunities, but a few stand out because of their accessibility, notoriety, and pay-off. Some outdoor experiences have landed in other categories on this page, so don't consider this list exhaustive. That said, here are some of the most popular outdoor activities on Oʻahu.
Mānoa Falls Trail
Located in the back of beautiful Mānoa Valley, the Mānoa Falls Trail is one of the most popular hikes on the island. It's extremely family friendly, less than two miles roundtrip, flat and easy, with a well-maintained and well-marked trail that leads through lush rainforests to a 150-foot waterfall. It's perfect for all types of travelers, with ample opportunity for photos.
The trail is currently closed for maintenance (May 2021), and will only be open to the public on weekends when it reopens.
This trail always seems to be busy, but go early to avoid the heart of the midday crowds. Note: Swimming at the waterfall is not recommended due to the presence of leptospirosis and several instances of severe injury and death.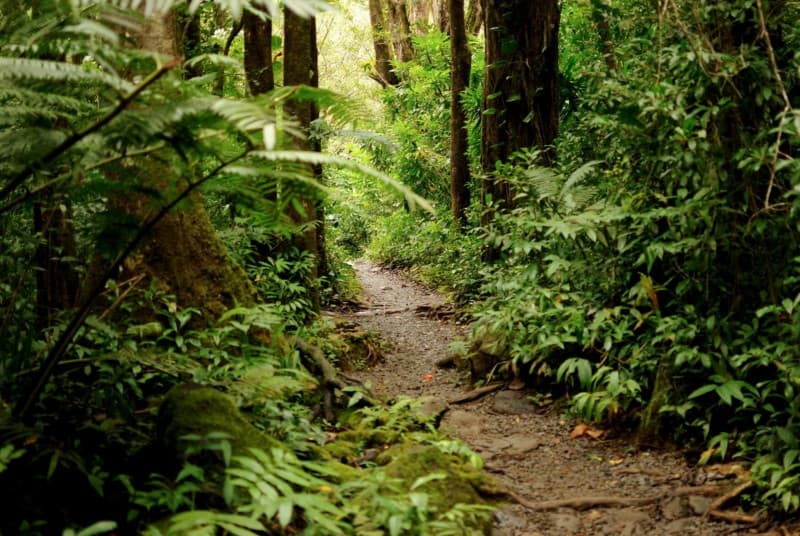 Koko Crater
Like the Mānoa Falls Trail, the Koko Crater Trail is very short, less than two-miles roundtrip. However, the trail gains nearly a 1,000 feet on the way up, traversing over an old railway with many wooden steps, making it one of the shortest but most challenging hikes on the island – it takes the average person about 50 minutes of hard climbing to reach the top.
But, the reward awaits in the form of panoramic views of the south shore and ocean. You definitely don't want to try this hike in the middle of the day, as it is very exposed with no shade. It's best to go in the early morning or at sunset. The trail may have a steady stream of hikers on it, but you'll feel unified as you make the big climb together.
The Mokes
The Mokes are Oʻahu's most famous offshore islands, resting iconically off the coast of Kailua and Lanikai Beach. They have grown in popularity immensely over the years, becoming a destination for paddleboarders and kayakers. And who can blame them? Arriving on the beach of the northern island and looking back at the Koʻolau Mountains provides an amazing perspective of the Windwardside, and even if you're not an expert kayaker, you can jump on a tour that will help you get there. We highly recommend the latter to ensure you make the journey safely.
Avoid weekends if you can, as the Mokes are also a destination for locals, and there are typically less people out there on weekdays. Again, the earlier you can go, the better.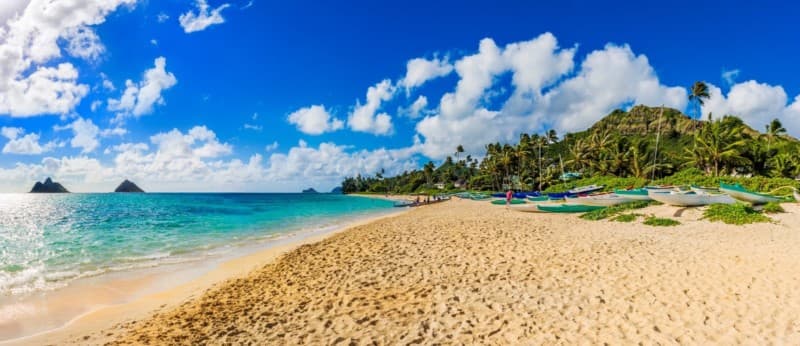 Kualoa Ranch
Kualoa Ranch is a private nature reserve spanning more than 4,000 acres, offering a variety of tours and experiences to its visitors. Mixing history, culture, and adventure, Kualoa Ranch preserves Hawaiʻi's traditional ahupuaʻa (land division) system while simultaneously continuing its future through tourism and visitation. The reserve has been the filming location for many movies – you can learn about them on the movie tour – and also remains committed to sustainable farming and food production, offering its own beef, pork, oysters, fruits, and more at its on-site café.
This place is always busy and group sizes can be large, but there's plenty of space and scenery to make it well worth your while.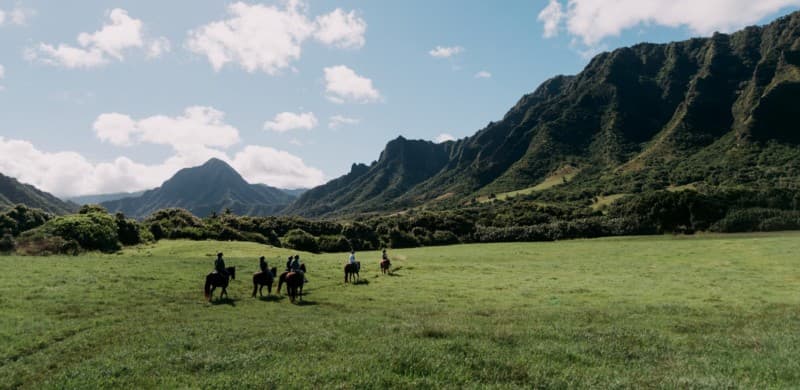 Waimea Valley
Waimea Valley is most-revered for being home to O'ahu's only lifeguarded waterfall. Reached by a paved, three-quarter-mile walking path, people of all ages live out their dream of swimming in a big, natural pool below a cascade. We definitely recommend the experience, especially for families with children, who will appreciate the presence of the lifeguards and the mandatory lifejacket requirement.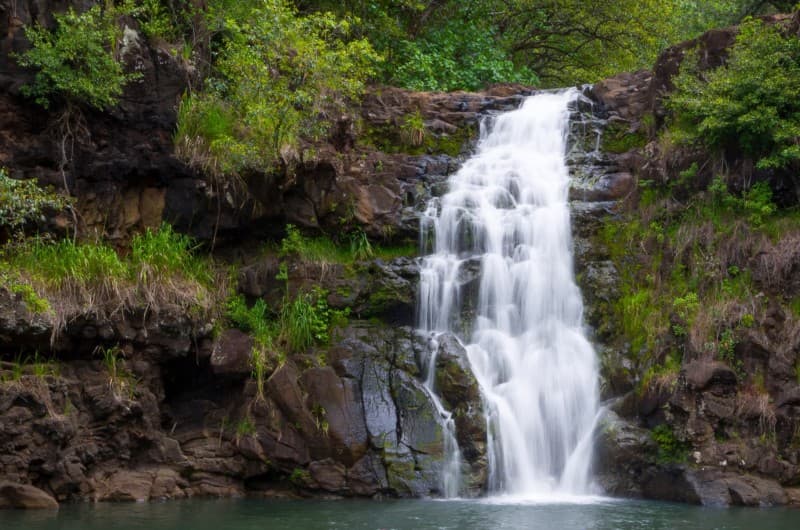 The waterfall definitely gets the most attention, but there's so much more to Waimea Valley. For example, it is home to cultural and biological programming, including a large, outdoor botanical garden and revolving cultural exhibits.
Waimea Valley Botanical Gardens + Waterfall Swim
Home to Oʻahu's only life-guarded, swim-safe waterfall, the Waimea Valley Botanical Gardens are a large tropical and lush botanical garden.
from:
$25
What is a suggested tour?

Our suggested tours are hand-picked tours that receive consistent good reviews, give back to the community, and work hard to minimize their impact on the environment.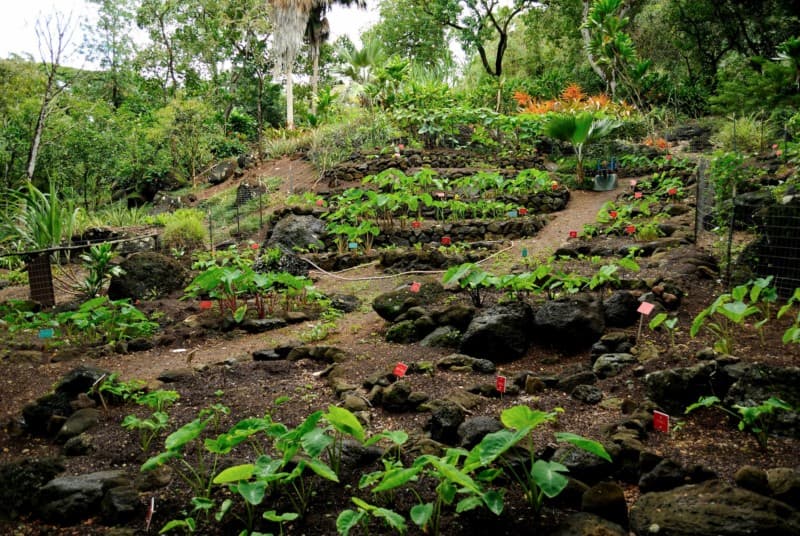 Hawaiian History, Art, & Culture
As the capital of Hawaiʻi, Honolulu is loaded with historical, cultural, and artistic points of interest. Here are a few that should be on your radar.
Iolani Palace
If you only visit one cultural site during your time on Oʻahu, we recommend the Iolani Palace.
Inspired by European castles and palaces, it was built in 1882 by King Kalakaua, the last king of Hawaiʻi. However, the monarchy was overthrown just ten years after the Palace's completion, and this great building was, for some time, simply turned into an administration center, and much of its furniture and collectibles were sold off at auction. Stopping by to taking a look at the exterior is a good start – it's the only royal palace on U.S. soil – but we highly recommend the tour, which showcases and explains the architecture, history, and mixed use of the Palace.
Da Best Hawaii Iolani Palace
Honolulu Museum of Art
Those in search of local art should head to the Honolulu Museum of Art, which, alongside international exhibits, showcases cultural works from Hawaiian artists. If you have the interest, we recommend taking an art class or workshop at the museum, run by a local teacher.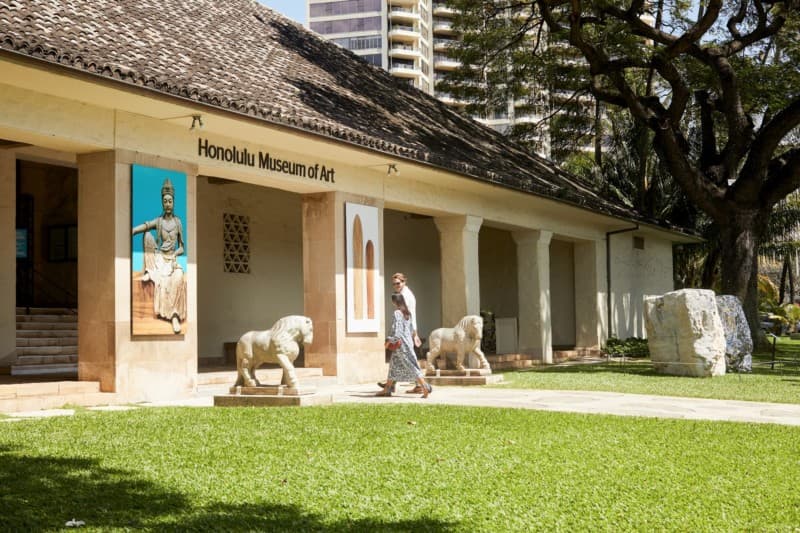 Bishop Museum
Some museums are only for museum lovers, but the Bishop Museum is a must-visit for all travelers to Hawaiʻi. Widely considered as the premier museum for it's natural and cultural history, some of the topics it focuses on include Polynesian migration (how people ended up in Hawaiʻi in the first place), life during the Hawaiian monarchy (before it became a U.S. territory and state), and how local environmental pursuits, like volcanology and oceanology, are at the forefront of modern-day science.
We definitely recommend at least a half day at the Bishop Museum on one of your first days to gain perspective, both past and present.
Punchbowl Crater
Those with military ties tend to flock to the National Memorial Cemetery of the Pacific, located inside Punchbowl Crater.
Most people drive through to pay homage or view the unique landscape – you don't tend to come across a cemetery located inside a volcanic crater too often. It's popular with bus tours, but because it's a cemetery, everyone tends to behave themselves and provide each other space. Please follow suit.
Scenic and Photogenic Spots
All places in Hawaiʻi tend to be scenic, but if you're looking for that perfect postcard, here's where we suggest you go.
Lanikai Pillbox
The Lanikai Pillbox hike has become one of the island's most popular, especially as a sunrise experience. Every morning, dozens and dozens of people make the short climb to the hills above the Lanikai neighborhood to watch the sun come up over The Mokes. If that sounds like your cup of tea, it's a wonderful chance to get some beautiful, stunning photos.
If you're looking for less fanfare, we suggest doing this same hike at sunset. It isn't as popular with visitors – the sun sets in the west – so it's mostly locals up there, exercising or hanging out. At this time, it's possible to get beautiful photos of the changing colors in the sky, the Koʻolau Range, and the windward coast without all the hustle and bustle of the early-morning crowd.

Makapuʻu Lookout & Lighthouse Hike
Located in the southeast corner of Oʻahu, the Makapuʻu Lookout and Lighthouse hike provide wonderful, sweeping views of the south and east shores, right where the dry climate in the south begins to meet the wet, lush, east coast. You can simply pull off the road at the lookout, or you can walk the paved path to lighthouse for a more-elevated vantage point. From this walking path, it's possible to see Molokaʻi, Maui, and even Lānaʻi on a clear day, as well as whales from November to March. Along the way, there are many opportunities for great photos, especially at sunrise or sunset.
Good to know: this trail is a good place to see whales during whale season (December through May).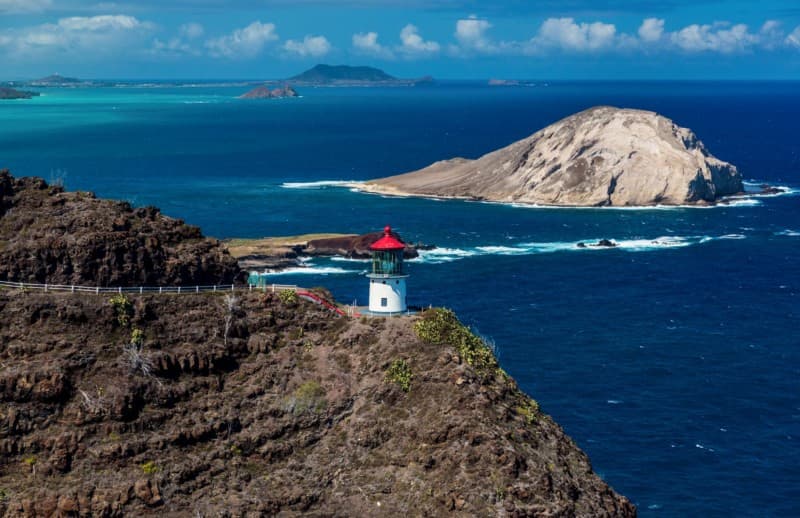 Puʻu ʻUalakaʻa State Park (Tantalus Lookout)
Puʻu ʻUalakaʻa State Park, also known as Tantalus Lookout, is the most accessible place to get sweeping views and panoramic pictures of the Honolulu skyline and the south shore topography. It can get very crowded at sunset, with people parked both inside the park and all along the roadway. As this is the best time to capture photos, we recommend arriving at least an hour before sunset to stake your claim. Bring snacks and something to drink.
Byodo-in temple
If you're looking for a place for some quiet reflection and to take some great photos, consider the the Byodo-In Temple. It has become popular with the social media crowd over the past couple years – which detracts in ways from its serene setting – but the grounds do include meditation areas, a large reflecting pond, Buddhist statues, small waterfalls, and wild peacocks. Backdropped by the dramatic, sheer cliffs of the Koʻolau range, there are endless tucked away places were you can get some really fantastic photos.

These places aren't really hidden – you'll find them just fine, and there will probably be other people there. But, these sites remain a bit out of the way or off the main trail, and are probably not on most people's radar.
Mokoliʻi (Chinaman's Hat)
While the majority of visitors flock to the Mokes in Kailua, a savvy traveler might make his or her way up to Kaneʻohe and Kualoa Regional Park. From there, the views of Mokoliʻi are perfect, and it's a great spot to launch a kayak or paddleboard for the short paddle out to the island. This journey is much easier than the trip out to The Mokes (see above), since Kaneʻohe Bay tends to be calm, and at low tide, the water is only a few feet deep.
Once on the island, you can check out the small beach and hike the trail to the top. From there, the views of the jagged peaks are breathtaking.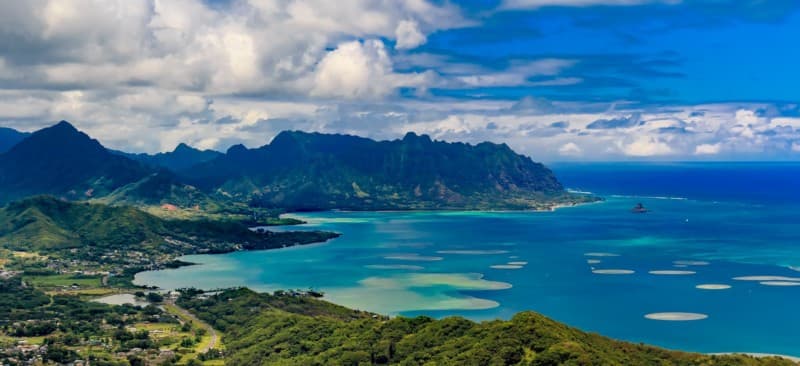 Kahana Bay State Park
Kahana Bay remains lesser-visited because of its out-of-the-way location, past Kualoa Ranch but before Lāʻie and the Polynesian Cultural Center in the northeast corner. Once you drive through it though, you'll quickly see the appeal, a tight, narrow valley and bay squeezed in between the rising, sharp peaks of the Koʻolau Range. The beach is not great for swimming due to runoff, but a quick dip is possible, and across the way, several trails allow you to explore Kahana Valley. There's also a campsite on the beach.
Lyon Arboretum
Though it is located adjacent to the Mānoa Falls Trail, and though it is definitely "on the map," the Lyon Arboretum remains a sneaky getaway for nature lovers. It's the largest botanical garden on Oʻahu's south shore, which means there is plenty of room to spread out and get "lost," with more than seven miles of paths and trails to explore, and about 6,000 species of tropical and sub-tropical plants. Admission is free, so don't hesitate to pop in, especially if you're in the area, before or after visiting Mānoa Falls.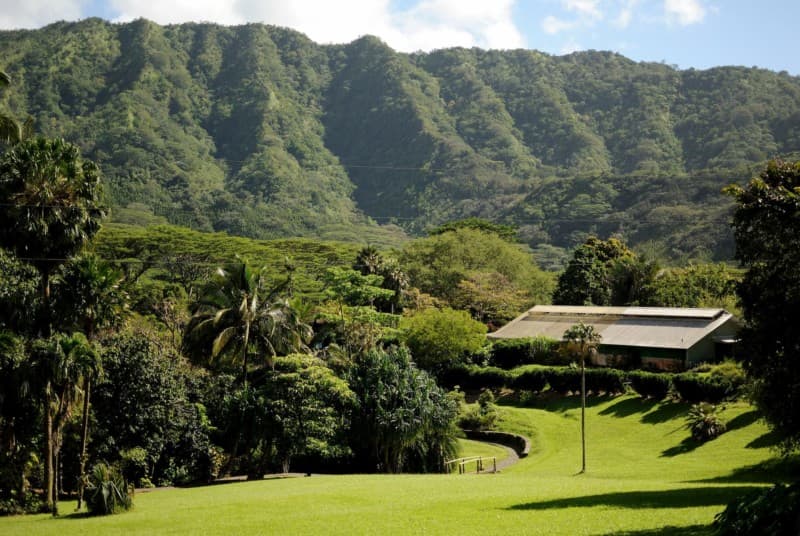 Heʻeia Fishpond
From Heʻeia State Park, you can look out over the 88-acre Heʻeia Fishpond, a huge restoration project aimed at restoring what was once a common, traditional, sustainable way of feeding local communities. Hawaiian fishponds use rock walls and the tides to allow for the natural migration of fish into the pond, where they feed on sea plants. Some fish are let back out of the pond to reproduce; others are captured and harvested using a gate system.
Those looking for a hidden-gem type experience can do no better than a tour of the Heʻeia Fishpond, where you will learn all about this ancient technology that is quickly returning as a modern method of seafood collection throughout the islands.
Lists of best places to see on the other islands
Are you also visiting other islands?
If so, then we recommend to have a look at our other "favorite sights and destinations" guides for Kauaʻi, Maui, and the Big Island. These guides use the same format as this one (a few favorites in each of the following categories: most visited, kid-friendly, hidden gems, most instagrammable/scenic, outdoors, and history & culture) and are a great introduction to where to go on those islands.