O'ahu is an island of impressive contrast, and our tropical mountains and valleys and out-of-this world ocean views are perhaps best enjoyed while playing outdoors. Some great ways to explore our island are going on one of our famous ridge-hikes, swimming under a waterfall, driving an ATV through the jungle, or exploring our paradise-like white sand beaches.
There are, in short, many adventures to be had, and we summarize the most popular outdoor activities you can enjoy while keeping your feet on the ground below.
Table of Contents
You can find more things to do in our overview articles of water activities, culinary activities, and air activities on O'ahu!
ATV and Off-Road Tours
A fun adventure for off-road driving fans, ATV tours are an often muddy adventure where you get to explore especially scenic parts of the island. ATV tours take a few hours and include driving instructions and multiple stops at scenic places. On O'ahu you have the choice of 3 ATV tours.
| | Price: | Duration: | Good to know: |
| --- | --- | --- | --- |
| Gunstock Ranch | $99 | 1.5 hours | Only passenger rides offered |
| Coral Crater | $199.99 | 1 hour | Lower prices available half drive / half passenger combo |
| Kualoa Ranch | $144.95 | 2 hours | Most scenic ATV ride |
Read more detailed reviews about these providers in our guide to ATV tours on O'ahu.
Tip: Bring a clean pair of clothes. ATV tours go out rain or shine and that's a good thing, as racing through the mud and crossing seasonal streams are a BIG part of the fun.
Beaches
Long stretches of soft white sand lines by palm trees, azure blue waters, and especially in the winter some of the best surf in the world… O'ahu truly has some of the best beaches of all Hawaiian islands, and of the world!
Some of our beaches, such as Waikīkī beach, need no introduction. There are many other beaches however, each with its own personality and vibe,  that are ready to be discovered. You can read more about those in our guide to the 28 most popular beaches on O'ahu.
Here is a preview of some of our recommendations: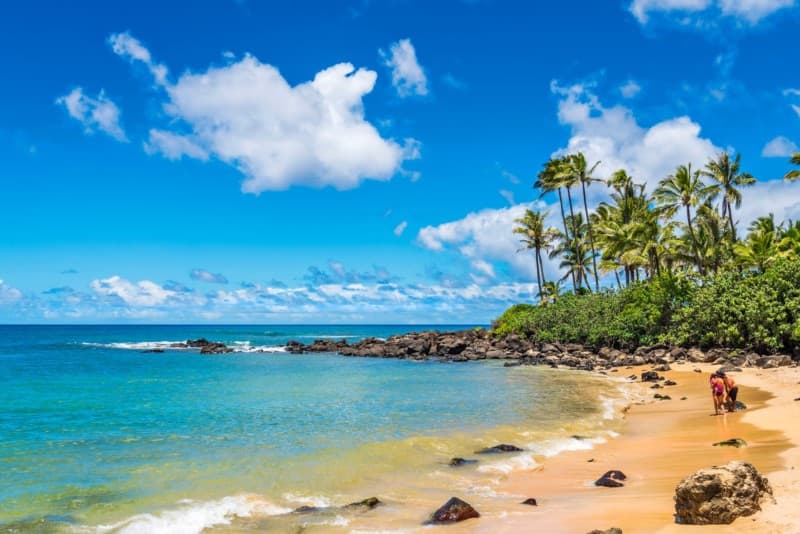 Hiking
As the second-oldest island in the present-day chain (2-3 million years old), O'ahu has aged beautifully. Millions of years of erosion have whittled away at its volcanoes, creating the dramatic, spine-like peaks and ridges we see today. Some lush and shaded, others dry and exposed, Hawai'i's micro-climates create a diverse range of ecosystems to walk through, many with, of course, ocean views.
Some hikes we highly recommend are:
Read about the 15 best hikes on O'ahu on our website, where we break them down into groups of 5 easy, 5 intermediate, and 5 advanced hikes.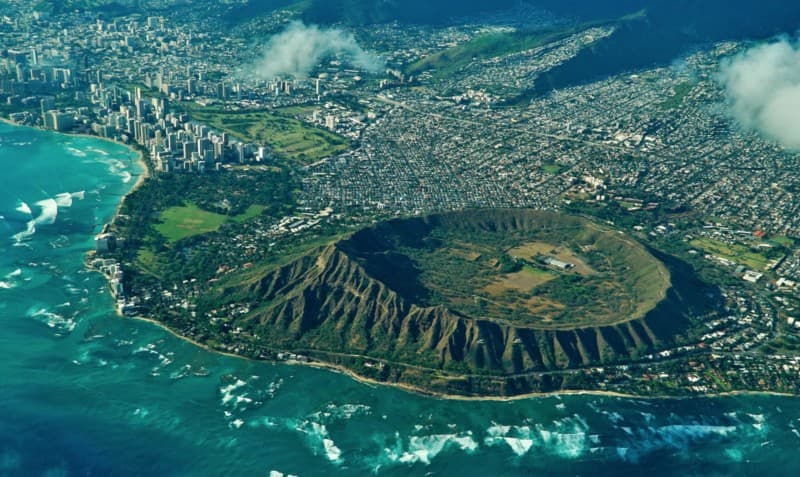 Horseback Riding
Horses and horseback riding form and important part of the (more recent) cultural heritage through ranching culture starting in the 1830s. We even have local cowboys called 'Paniolo'. You can get in touch with that part of our heritage through one of the many horseback riding tours offered primarily along the northern and eastern shores.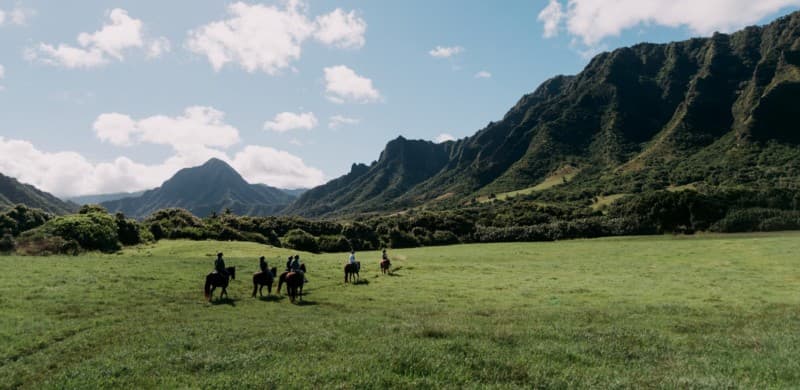 Our horseback tours take you through open land, through majestic valleys, and even through fine-white sand along the ocean:
Sunshine Horseback Ride along the famous North Shore
Go on an unforgettable horseback sunset trail ride along the iconic North Shore beaches of Hawaiʻi, suited for beginners and experts
from:
$128
What is a suggested tour?

Our suggested tours are hand-picked tours that receive consistent good reviews, give back to the community, and work hard to minimize their impact on the environment.
Learn more about Paniolo history and find our what our favorite horseback tours are in our guide to horseback riding on O'ahu.
Luau shows
A Luau is a cultural show celebrating Hawaiian and Polynesian culture. In Hawai'i tourism they include storytelling and (hula) dancing, an all-you-can-eat buffet (centered around a pig roast), and some sort of bar arrangement. Audience participation is often a part as well.
Luaus are held around sunset and are a great way to learn about our local history and culture, and to try out some delicious local foods. The nine Luaus on O'ahu each have their strong points and you can read all about them in our local Luau guide. As a teaser here are some of our recommendations for:
A Culinary Feast at KA WA'A, a Luau at Aulani, A Disney Resort & Spa
State Parks & Botanical Gardens
State Parks
There are over 20 state parks on O'ahu that span a variety of interests – state monuments, parks, recreation areas, cultural sites, and scenic coastlines. Some of these, such as the Iolani Palace and Diamond Head Crater, are well know, well others are little more than a very scenic spot next to the road.
You can find an in-depth description of all our state parks, together with a map, in our guide to all O'ahu State Parks.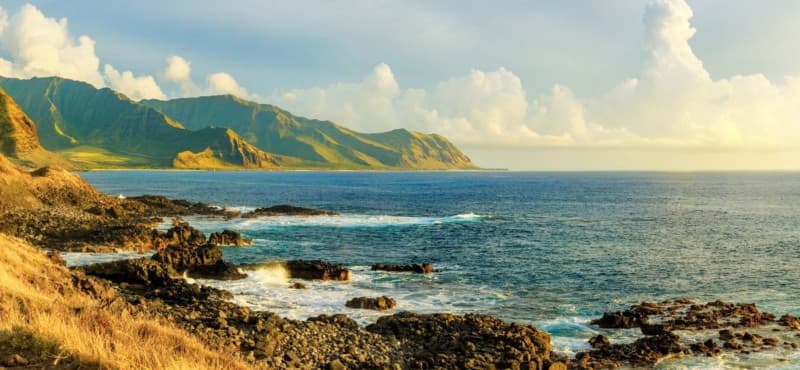 Botanical Gardens
O'ahu is known for its beaches, but did you know we also have amazing tropical botanical gardens? Our gardens often form a combination of the lush indigenous flora together with unique plants and trees from across the globe that happen to thrive in our climate.
Read about all gardens in our guide to Botanical gardens on O'ahu.
Volunteering opportunities
Volunteering some of your time to give back and help making the island a better place can be a very rewarding and memorable experience. As is the case everywhere most volunteer positions are longer term, but we have some that are very well-suited to visitor.
For example, you can help the Waikīkī Aquarium the clean up invasive algae (website), help out the Hawai'i Nature Center (website), and/or find more local volunteering opportunities on e.g. the GoHawai'i or the Eventbrite websites.
Three volunteer opportunities we'd like to highlight are:
808 Cleanups
Best know for their beach cleanups, 808 Cleanups is a 501(c)(3) local nonprofit supporting community volunteers to restore the Islands of Hawaiʻi from Ma Uka (mountain) to Ma Kai (ocean). Cleanup events are usually organized on a weekly basis and everyone is welcome!
Read more about how to get involved on the 808 Cleanups website.
Hui o Ko'olaupoko
Hui o Ko'olaupoko  is a local non-profit organization working to improve ocean health by focusing on community-based watershed restoration. They offer a variety of monthly volunteer opportunities suitable for all ages, current volunteer opportunities include work on the He'eia Estuary Restoration and the Kaha Native Plant Garden.
Read more about their projects and how to volunteer on the Hui o Koʻolaupoko website.
The Sanctuary Ocean Count
Did you know you can go whale watching from the shore and help our our whales?
The Sanctuary Ocean Count is organized three times per year during peak whale season and provides a snapshot of humpback whales sightings from the shoreline. Participants to the count tally humpback whale sightings and document the animals' surface behavior during the survey which is from 8 am to 12 noon.
The count is organized on the first Saturday on January, February, and March, and advance registration is required. To find out more about the count and the registration procedure go to the Ocean Count website.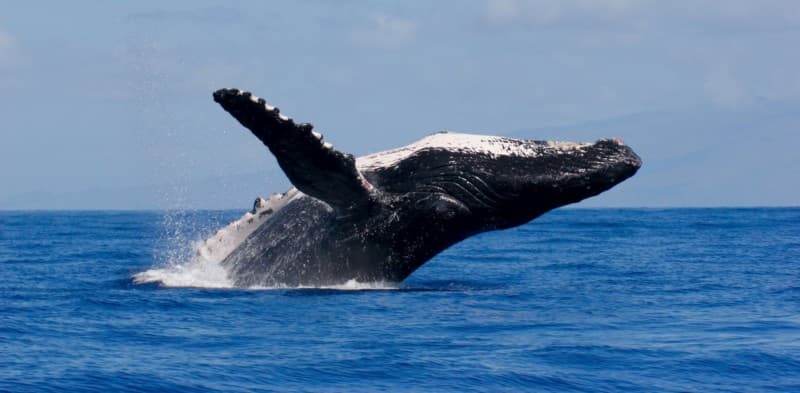 Waterfalls
Compared to the Big Island and Maui, whose size and elevations are much greater, O'ahu's waterfall scene may seem limited. While that's generally the case – you won't find the same quantity – there are several beautiful, quality waterfalls to visit on O'ahu, many of them accessible for families.
We have made a list with the 10 best waterfalls on O'ahu that includes a map and all you need to know to visit these 10 waterfalls. Some highlights of our list are: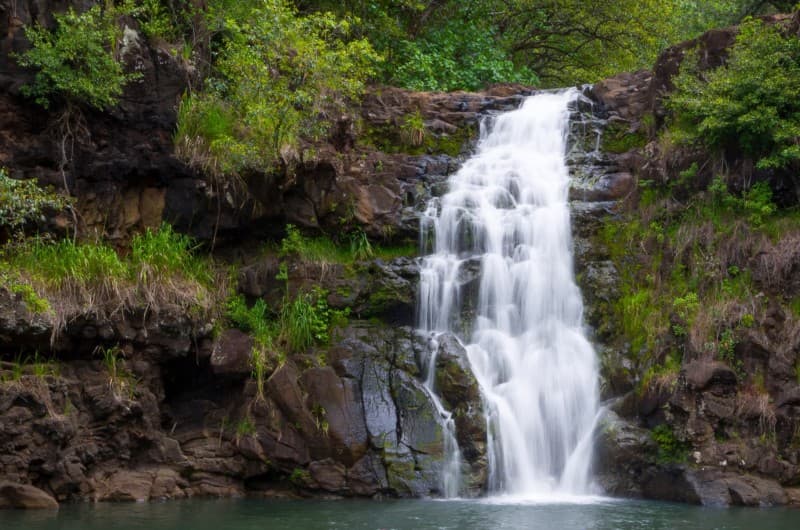 Ziplining
Ziplining is a popular activity for visitors of all ages, combining a rush of adrenaline with scenic beauty. Of the 4 zipline courses on the island, 3  offer multiple-hour tours, while the one lets you buy rides on a per-zip basis. We summarize the most important differences between the zipline tours in the following table, and refer you to our complete ziplining guide for O'ahu for more details.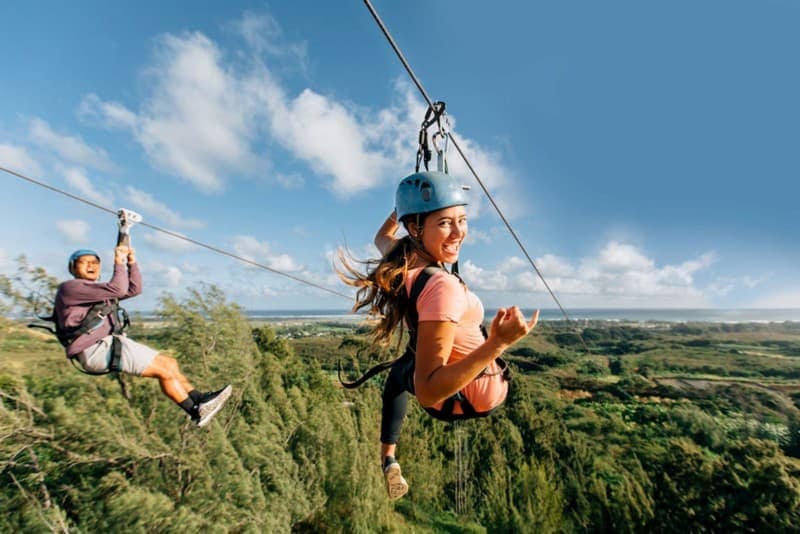 Land activities on Maui and Kauaʻi
We have made similar overviews of the land activities on Kauaʻi and Maui in which we list the respective highlights for the islands and give a few recommendations for tour operators. Make sure to check those out if your trip takes you to one of those islands: